Best Security Guard Company Thousand Oaks
Weapon X Security Company is one of the most trusted Thousand Oaks security companies. Our trained and experienced guards are the reason why we are always able to provide our customers with professional, efficient and courteous service.For a professionally trained, licensed and insured security company to secure your business or home, look no further than Weapon X Security Company. Weapon X Security Company is a Thousand Oaks security guard company that provides services to both commercial and residential clients across the Greater Thousand Oaks area.
We take pride in providing our clients with highly trained and licensed guards at an affordable price. Our mission is to provide maximum security services of the highest quality for all of our clients. We are more than just another security company. Our guards possess extensive training in private protection services and operate around the clock.
Our elite security company, based in Thousand Oaks, provides proactive and responsive personal protection services. Our clients include private individuals and corporations throughout the area. Our officers are highly trained and prevent burglary, drug dealing—and other illegal activity—from occurring within our clients' businesses. They bring a wealth of knowledge and experience to every security operation. Many have years of military service or law enforcement training, making them an invaluable resource in emergencies.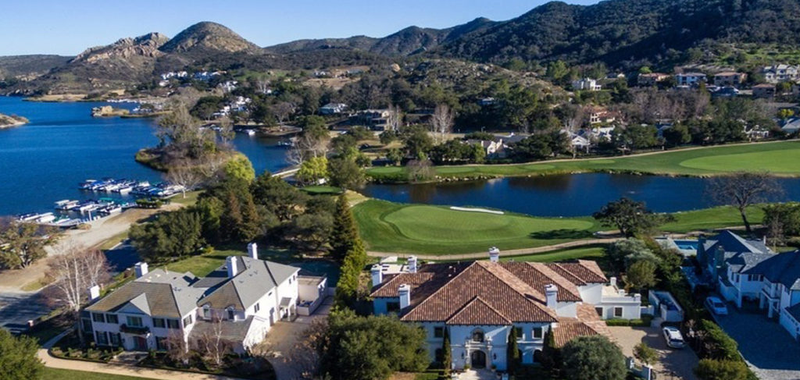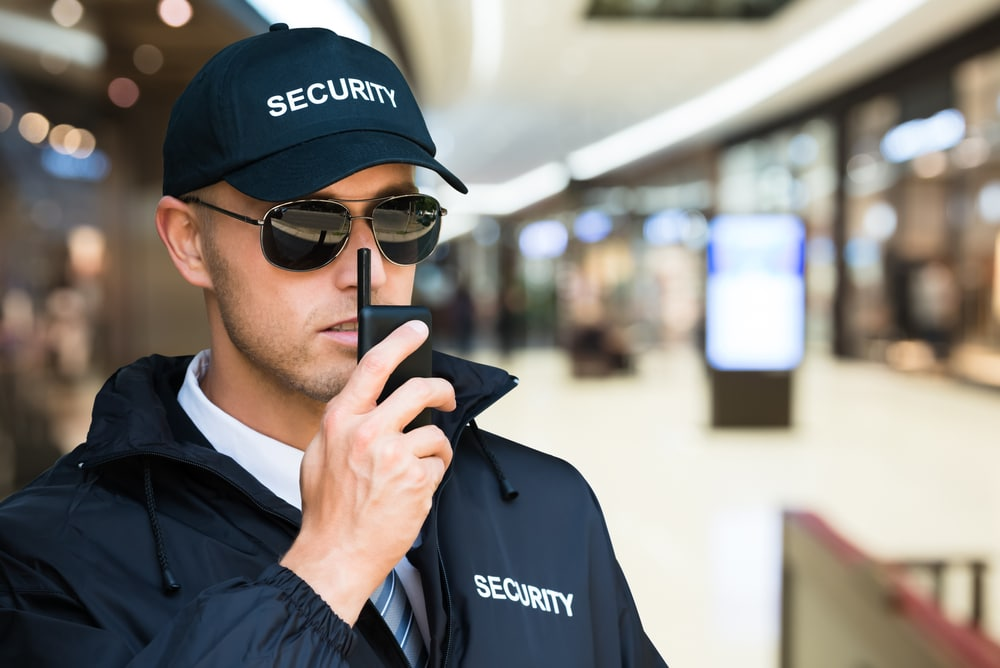 Trusted Thousand Oaks Security Company
Weapon X Security Company is a highly rated security company that will protect your property, assets and physical belongings in Thousand Oaks. We provide armed, unarmed and highly trained security guards for commercial businesses, offices and residences. Weapon X is an accredited member of The Association of Certified Security Companies (ACSC), the official regulatory body for security and investigative companies in California. We offer outstanding customer service and affordable rates, which is why we're the leading security company in Thousand Oaks. We offer our clients a broad range of security services, including armed guards, unarmed guards and executive protection. Our highly trained team is prepared to serve your needs with professionalism and efficiency
Security is a major concern for most people, and our security agency can offer you protection at home or work. Our trained staff will provide superior service with an unsurpassed level of quality that's available at affordable prices—all backed by total insurance coverage.
We are trusted by businesses, schools, and medical centers throughout Thousand Oaks. We serve residential and commercial clients—including apartments & condominiums , daycares & schools, construction site security  and food industry warehouses /distribution centers.For over 15 years we have provided the best service possible while maintaining a high level of professionalism, integrity and honesty. We understand that your company is unique—that's why our services are customized specifically to meet your needs.
Professional Security Guard Company Thousand Oaks
Our highly trained guards are available to provide whatever security you require—whether it's monitoring your building during regular business hours or protecting it outside of them. Weapon X is a professional security company that understands the value of your business and strives to protect its people, assets, property and reputation. We provide the best services at an unbeatable rate because we pride ourselves on training our guards to work as a team and ensure safety no matter what.
All of our guards are well-versed in the laws surrounding private security, and we strive to make you confident that your business is protected by hiring only qualified personnel. Our tactical security team is made up of highly trained and physically fit individuals who can complete a wide variety of challenging assignments. All of our employees undergo a background check as well as a criminal record check. In addition, all security officers must pass an eight-hour training course overseen by industry certified instructors.
Armed security guards
deter violent individuals
Our highly trained guards will patrol the premises in combination with monitoring surveillance equipment. Through this combination of methods, our guards can keep the premises secure and respond immediately to threats or security risks.
Our guards will patrol and perform regular building inspections. Find any points where the security of the building could be at risk due to a problem. During the patrol, our guards ensure the access points are all secured properly.
The guards under WeaponX Security are required to report on their activities and ensure that reports are both accurate and filed properly so that anyone who needs to use them has access and is aware of them.
Our guards can respond to various types of emergencies and provide proper aid while emergency services are en route. With a guard on-site, the response is immediate and valuable seconds can be saved.
During their shift, our guards will circulate among your guests and employees. Our guards are trained in various methods to de-escalate situations and ultimately prevent conflict for the good of all parties involved.
Our guards are responsible for protecting designated people and places, and should report noteworthy incidents to the company as they occur. You should also ensure that safety equipment remains in excellent working order.
Trained and experienced event security guards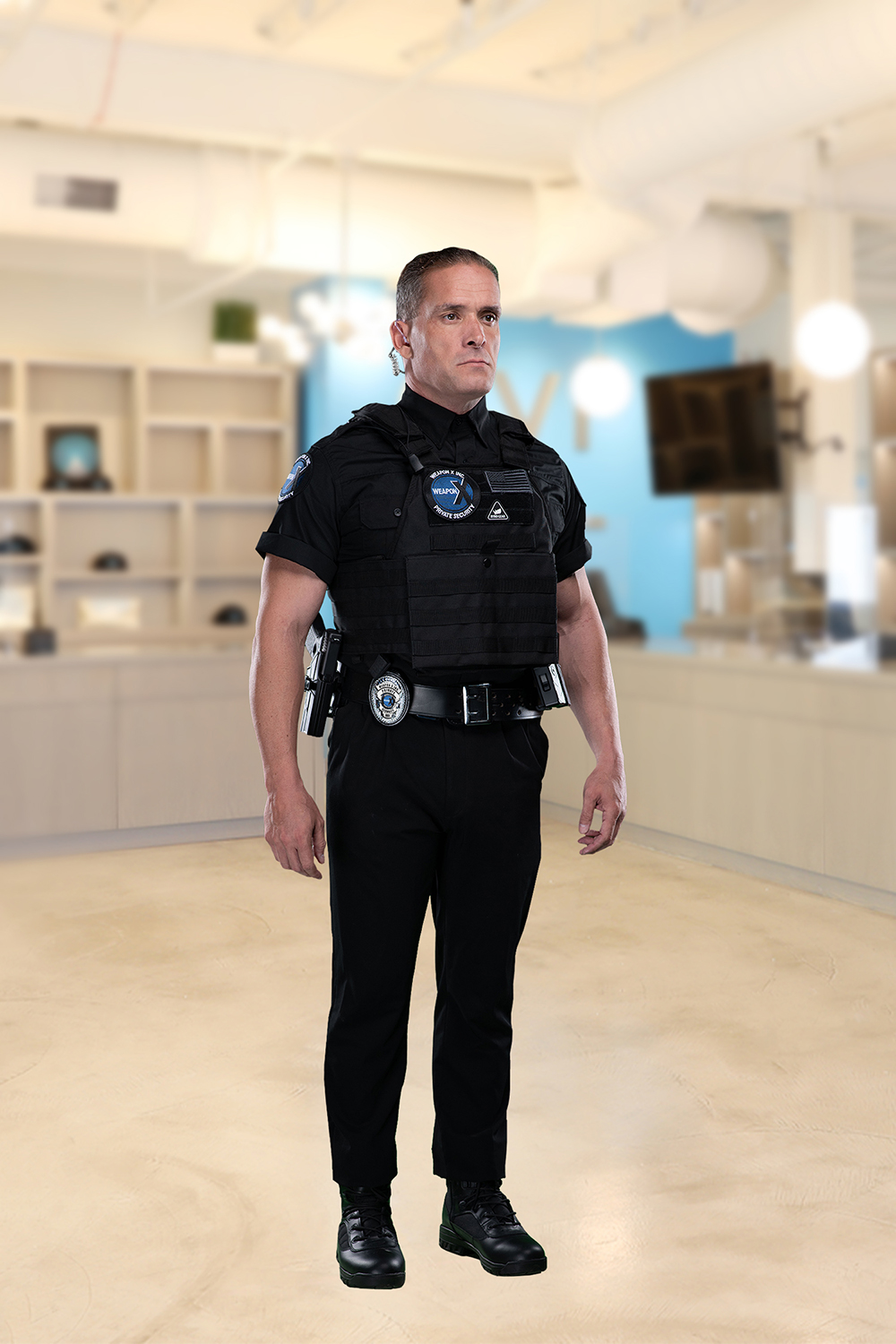 Weapon X Security is here to help you put together a comprehensive plan for protecting your premises. It all starts by contacting us and telling us a little bit about your company and what your concerns are so we can provide what you need to feel safe
Ready To Hire Event Security Guards?
At Weapon X Security, we use the most advanced technology and train our staff to be highly experienced in order to provide streamlined security solutions. Our employees are fingerprinted and reference checked so you can have peace of mind knowing that they are trustworthy.
We specialize in armed and unarmed security guards, providing a wide range of services to protect your company's employees and guests. We provide a wide range of services including armed and unarmed guards, mobile patrol, roving patrols, security sweeps, investigations into individuals' backgrounds as well as other jobs. We believe that the more time you spend focusing on your business and family the better. That's why we provide clients with the highest level of professional protection that is trained to handle any crisis situation. Security guard companies are much more than just a means to protect property and infrastructure; they help maintain the balance in society.
Weapon X Security has consistently exceeded the expectations of both individuals and businesses in Thousand Oaks by delivering a professional service that is unparalleled. At Weapon X Security, our focus is on providing the best possible service and an unforgettable experience. We make sure that all of our security guards are professionally trained and always equipped with the latest technology.