Trusted Security Guard Company in San Fernando
At Weapon X Security Inc., we understand the importance of safety and security. Our mission is to provide top-notch security solutions to the residents and businesses of San Fernando, ensuring their peace of mind. With a team of highly trained and dedicated security professionals, we are committed to delivering exceptional services tailored to your specific needs.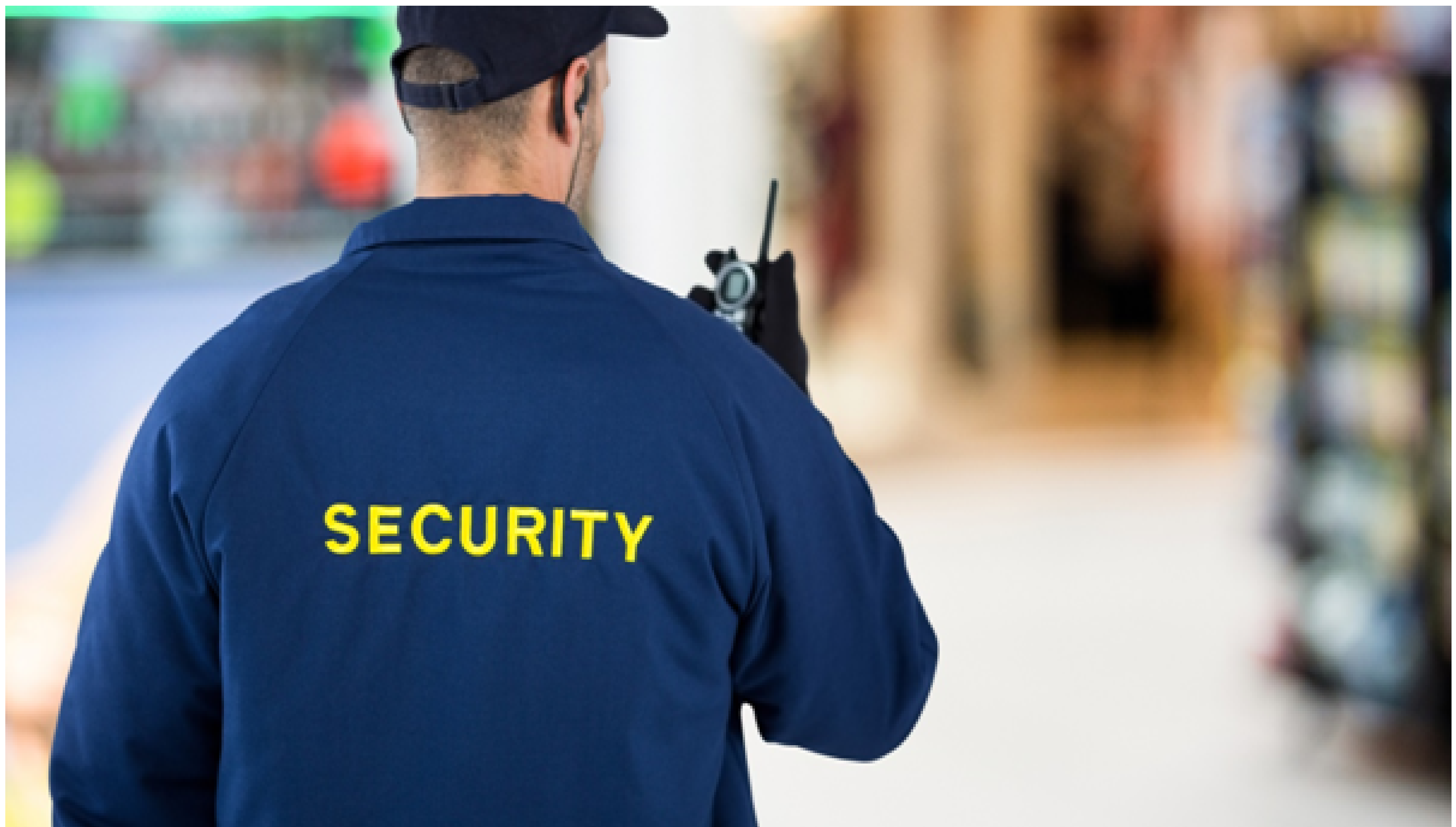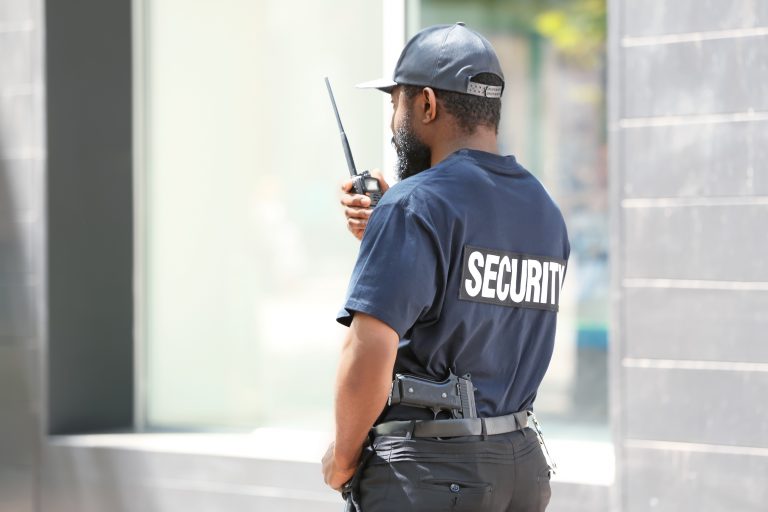 Why Choose Weapon X Security Inc.?
Experience and Expertise: With years of experience in the industry, Weapon X Security Inc. has established itself as a reliable and reputable security guard company in San Fernando. Our team of security experts possesses the necessary skills, knowledge, and training to handle a wide range of security challenges effectively. Whether you need security services for residential complexes, commercial properties, events, or personal protection, we have got you covered.
Customized Security Solutions: We understand that every client has unique security requirements. That's why we offer customized security solutions designed to meet your specific needs. Our team will work closely with you to assess your security concerns and develop a comprehensive security plan. From armed and unarmed guards to mobile patrols and surveillance systems, we have the resources and expertise to ensure your safety.
Professional and Reliable Guards: At Weapon X Security Inc., we pride ourselves on our team of professional and reliable security guards. Our guards undergo rigorous screening and training processes to ensure they are capable of handling any security situation with confidence and efficiency. They are equipped with the latest tools and technology to provide round-the-clock protection. Our guards are not only trained to detect and deter potential threats but also to provide excellent customer service, creating a safe and welcoming environment for all.
Customer Satisfaction: Customer satisfaction is at the heart of our business. We strive to exceed your expectations by providing exceptional security services tailored to your needs. Our friendly and knowledgeable staff is always available to address your concerns and provide prompt assistance. We value your feedback and continuously work towards improving our services to ensure your complete satisfaction.
Professional Security Guard
When it comes to security guard services in San Fernando, Weapon X Security Inc. is the name you can trust. With our experience, expertise, and commitment to excellence, we are dedicated to safeguarding your peace of mind. Contact us today to discuss your security requirements and let us provide you with the reliable protection you deserve. Trust Weapon X Security Inc. for your security needs!
Armed security guards
deter violent individuals
Our highly trained guards will patrol the premises in combination with monitoring surveillance equipment. Through this combination of methods, our guards can keep the premises secure and respond immediately to threats or security risks.
Our guards will patrol and perform regular building inspections. Find any points where the security of the building could be at risk due to a problem. During the patrol, our guards ensure the access points are all secured properly.
The guards under WeaponX Security are required to report on their activities and ensure that reports are both accurate and filed properly so that anyone who needs to use them has access and is aware of them.
Our guards can respond to various types of emergencies and provide proper aid while emergency services are en route. With a guard on-site, the response is immediate and valuable seconds can be saved.
During their shift, our guards will circulate among your guests and employees. Our guards are trained in various methods to de-escalate situations and ultimately prevent conflict for the good of all parties involved.
Our guards are responsible for protecting designated people and places, and should report noteworthy incidents to the company as they occur. You should also ensure that safety equipment remains in excellent working order.
Trained and experienced event security guards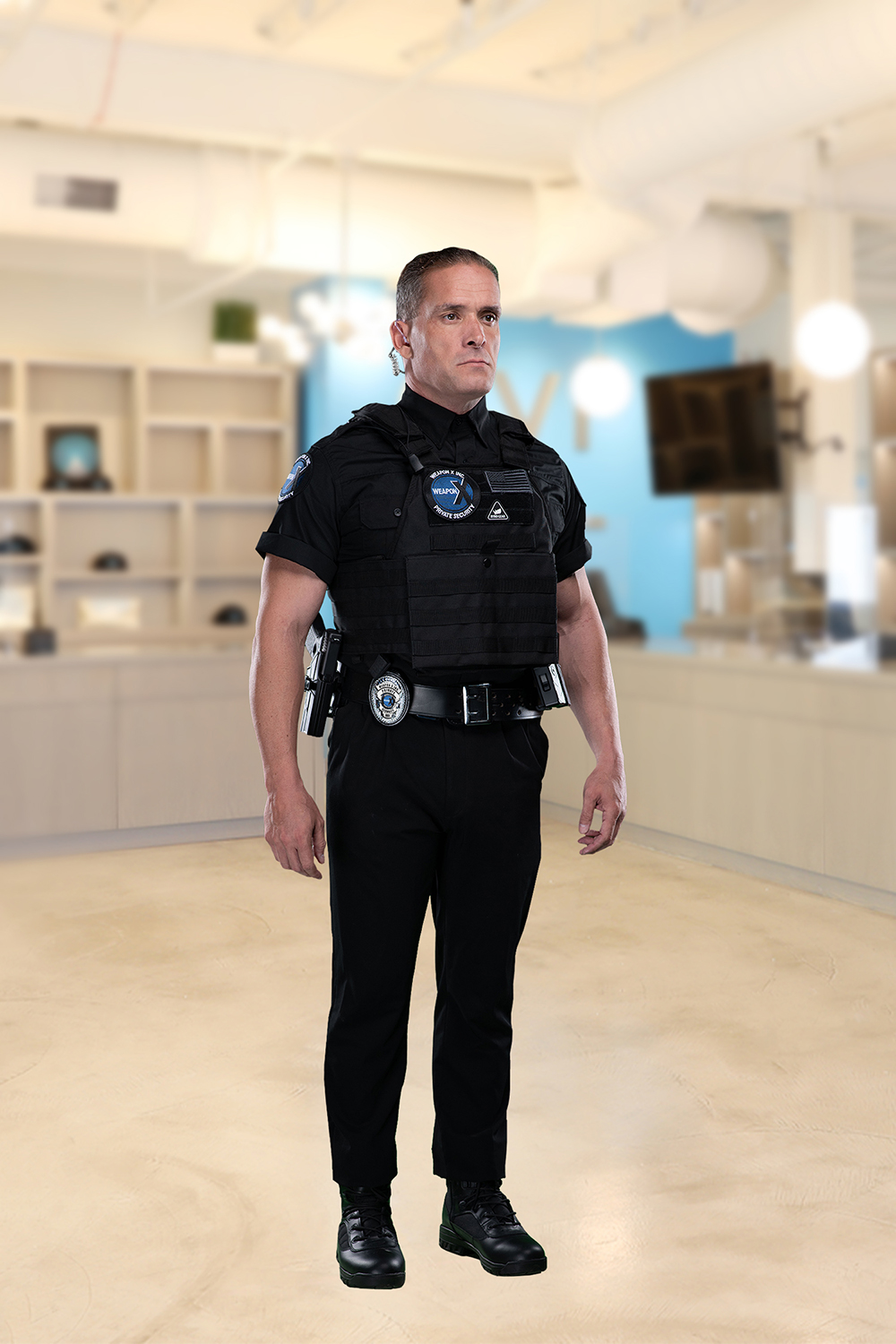 Weapon X Security is here to help you put together a comprehensive plan for protecting your premises. It all starts by contacting us and telling us a little bit about your company and what your concerns are so we can provide what you need to feel safe