Have Peace Of Mind With Fire Watch Security Services
Companies large and small can have peace of mind when fire watch security officers are on duty 24/7. Weapon X Security is proud to offer this critical service so you won't have to worry about a fire disaster while you are tending to your customers' needs. All of our fire watch guards are trained and experienced to identify potential fire hazards and prevent fires from starting. And if a fire does start, they will be the first ones to see it and contact the local fire department to extinguish it immediately. With a 24/7 fire watch guard, you can rest easy knowing your establishment won't burn down overnight since they will handle any potential disaster that arises.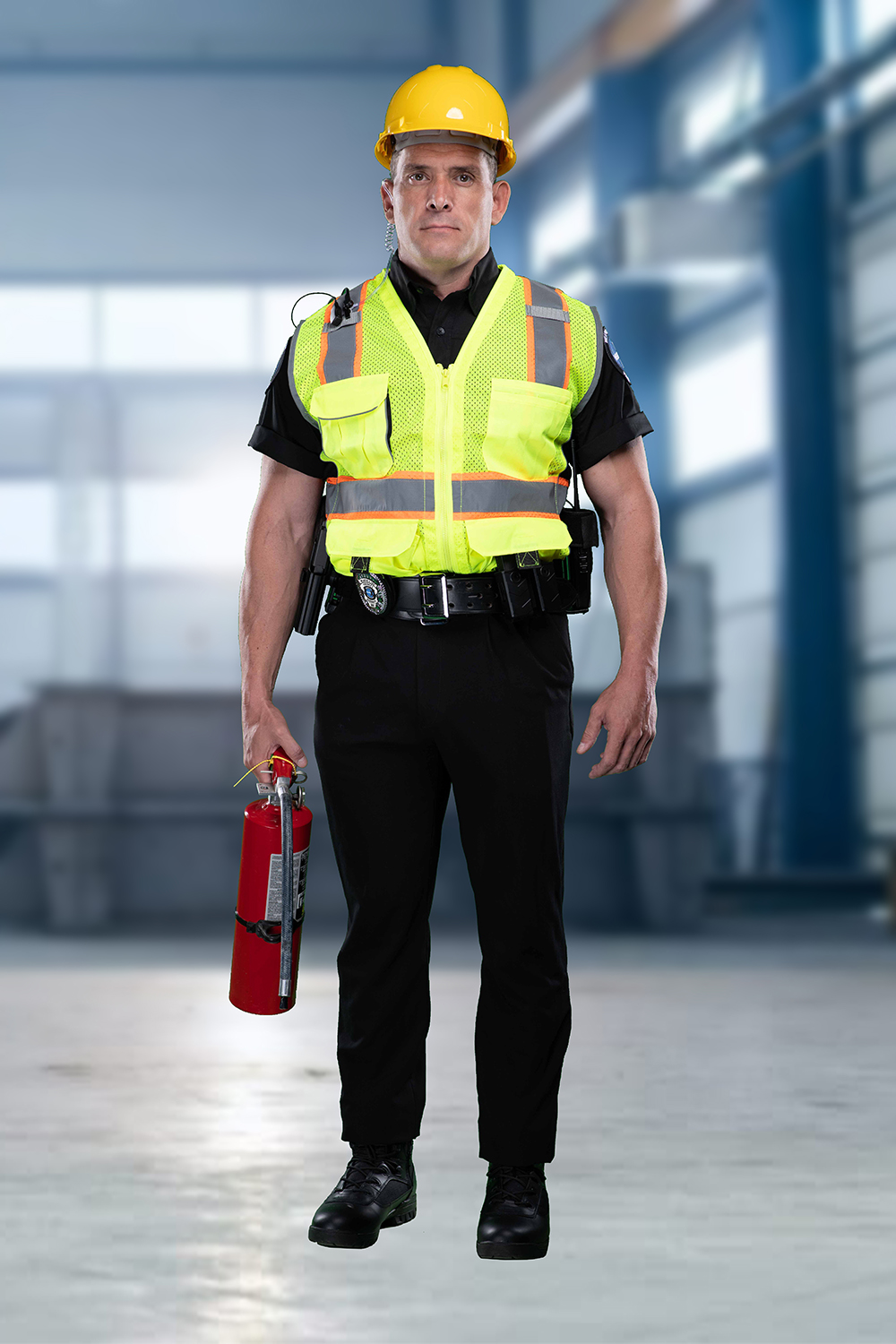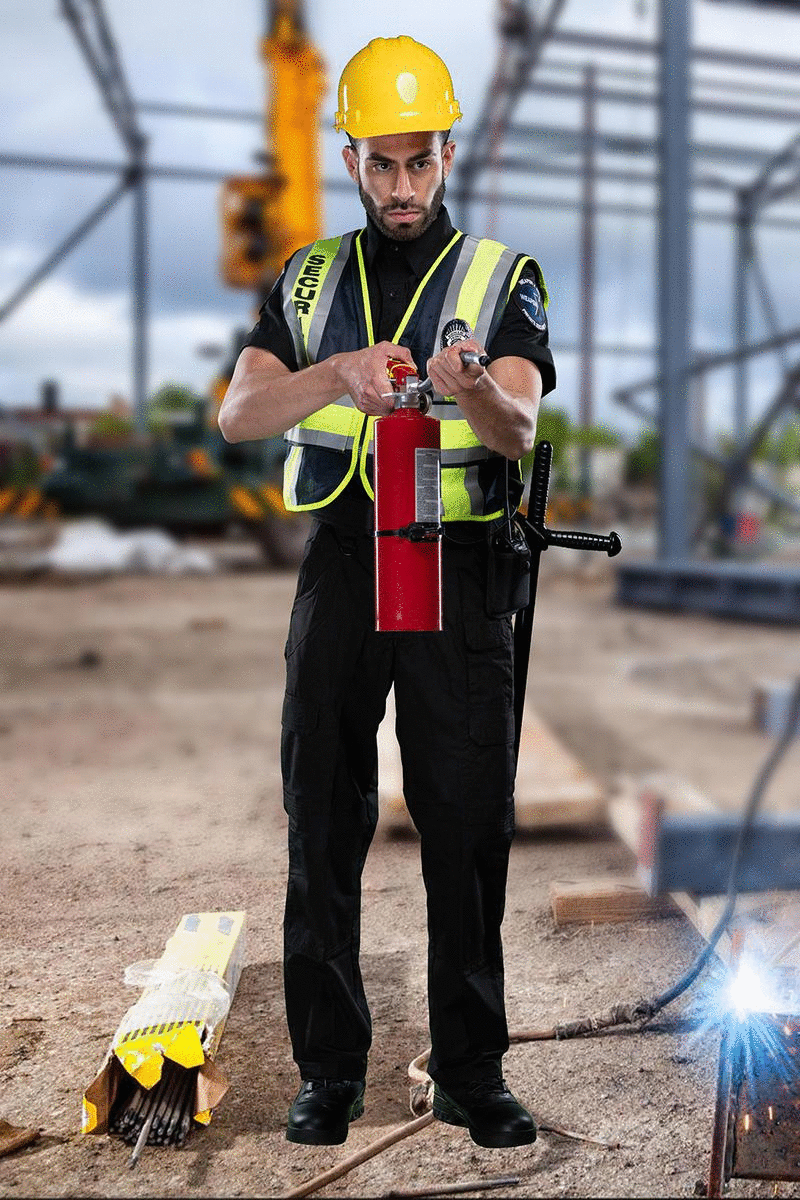 Equipped And Trained To Protect Your Business From Fires
The training every Weapon X Security fire watch guard receives is more extensive than any other fire watch company. Some potential fire hazards might not seem like a risk to the average person, but our fire watch guards will flag them as dangers and work to eliminate the risk as soon as possible. Fires can break out in buildings when you least expect them to due to various reasons. Our fire watch guards can eliminate the chances of a fire happening and quickly take action if needed to extinguish a fire or prevent it from spreading until the fire department arrives.
Fire Watch Services In California You Can Trust
When you hire fire watch guards from Weapon X Security, you can experience complete peace of mind knowing your building and property are protected from fires. All of our fire watch guards must have two years of experience before they are hired at Weapon X Security, so you will know the fire watch guard assigned to your property will have the necessary experience to handle any situation. Our guards go through a strenuous training process to set Weapon X Security apart from any other fire watch company in California.
Protect People And Property With Fire Watch Guards
Since fires can start due to electrical failures or various accidents, having a fire watch guard on duty 24/7 is essential. You not only want to protect your business and employees, but you also want to show your customers and clients that you prioritize their safety and security as well. This is especially true if you are organizing an event with a lot of people and want to ensure everything runs smoothly without having to manage every aspect of it. In these situations, you can leave the security aspects to your Weapon X Security guard and have complete peace of mind while you're running your business.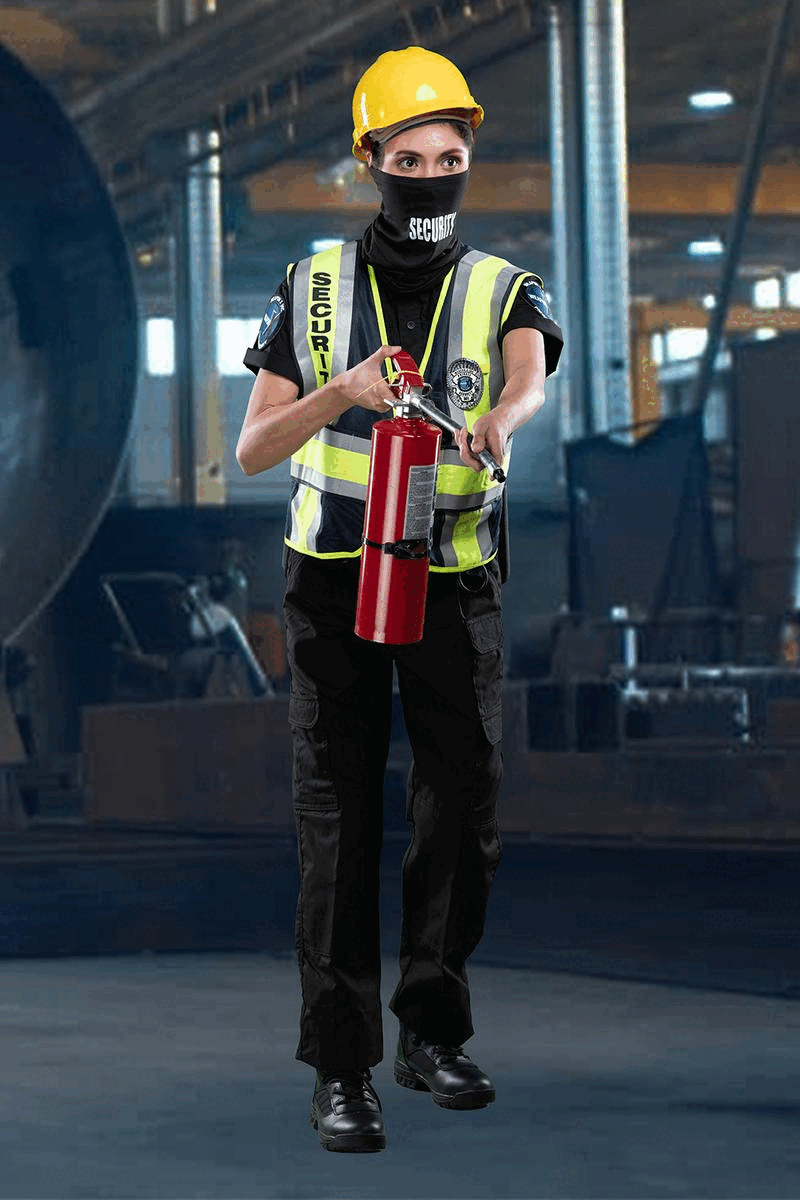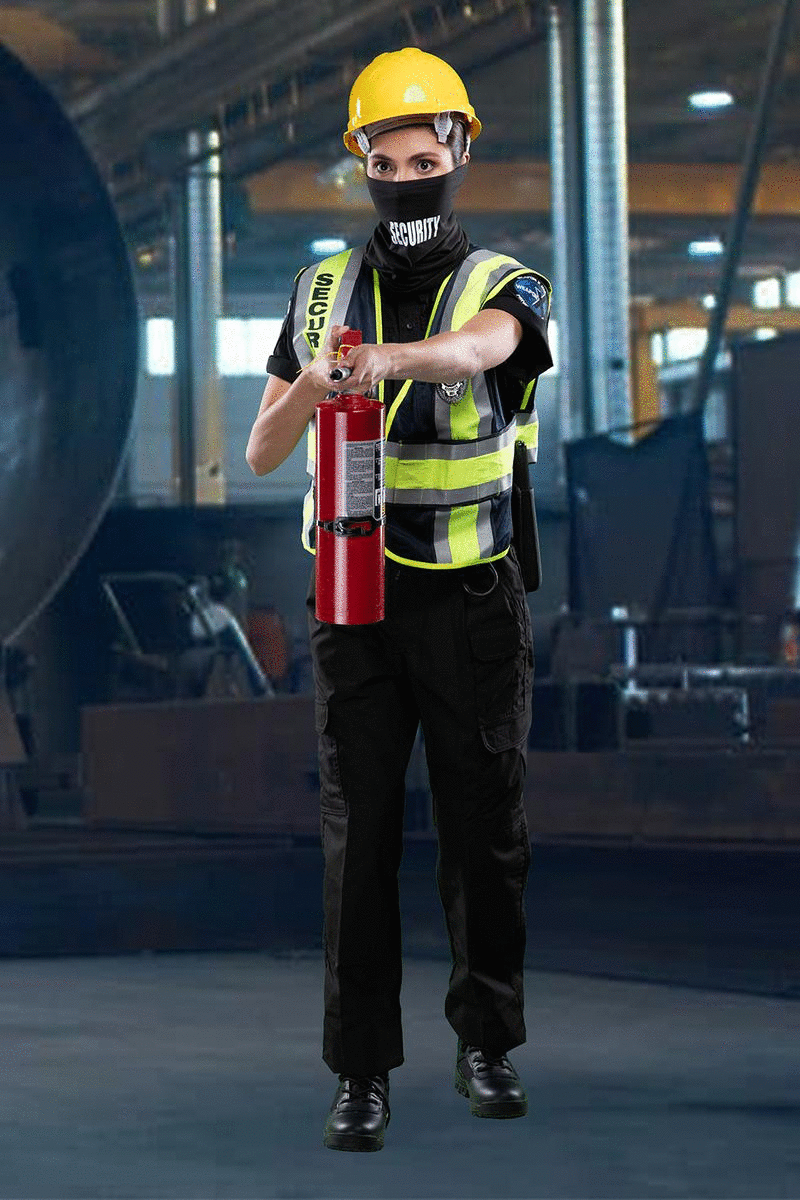 Prevent Fire Disasters With A Fire Watch Guard
It's not only a luxury to have a fire watch guard on-site 24/7, it could potentially save you money. Fire damage can be very expensive and will sometimes cause businesses to close their doors permanently. Some businesses are also forced to hire fire watch guards to avoid fines or penalties from their local government. And if you're in the process of installing a fire protection system or are having your current system serviced, then a fire watch guard will monitor the work being completed to ensure no potential risks arise from it. Companies have to be buttoned up when it comes to building codes and keeping people safe in California, so hiring a fire watch guard from Weapon X Security is the most effective way to prevent fines in this regard.
Arson is a very real thing and trespasser can cause trouble that might lead to fires. Firewatch security does more than just watch for fires. They also deter crime just being present and they make sure people aren't putting the property at unnecessary risk of fire. by patrolling and checking various locations every 15 minutes (depending on the need) they ensure that criminal or nefarious activities are not taking place.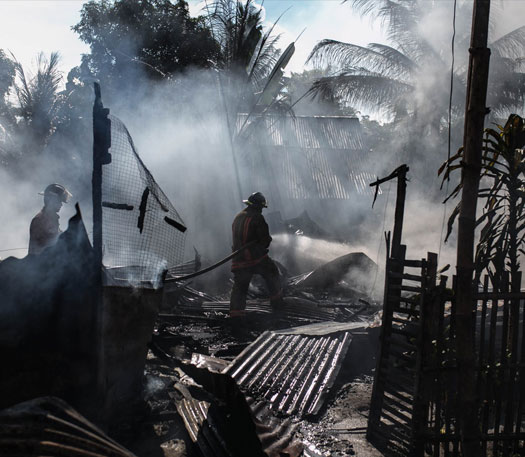 Weapon X Security gives the entire state of California peace of mind with our fire watch guards. From San Diego to Los Angeles, to San Francisco, and everywhere in between, we can provide you with the 24/7 fire watch services you need.
Fire watch guards are beneficial in preventing fires from occurring and ensuring they are extinguished quickly should a fire begin. With all the moving parts happening on your property at any given time, fire hazards could be present without you even knowing. And once a fire starts, it could spread and create significant damage before you realize it. But when you hire a fire watch guard, you'll avoid these potential disasters since there is always a trained eye looking for risks.
Depending on the location and size of your business, as well as other factors, it may be a requirement for you to have a fire watch guard on duty. Fire marshalls could shut down businesses that don't have proper fire equipment on-site or fine them significantly if they discover any code violations revolving around their fire protection equipment. But when you have a fire watch guard, they will look out for these potential issues and fix them so you won't run into any trouble when your business is inspected.
Peace of mind is hard to find nowadays, but hiring a fire watch guard can provide you with some. So when you look at it from the lens of safety and peace of mind, a fire watch guard is well worth the investment. All it takes is a single accident to potentially set your building on fire and lose everything…including potential loss of life! It's easy to prevent this from happening with a fire watch guard.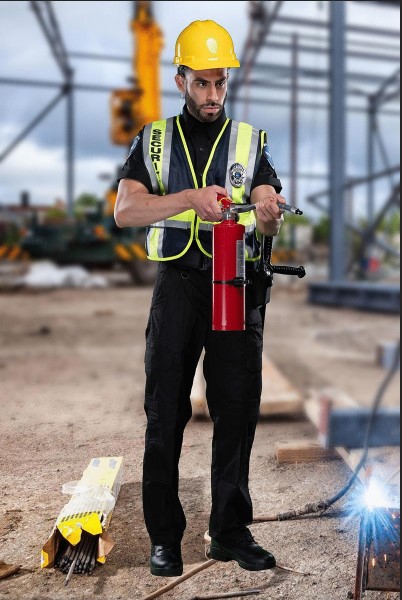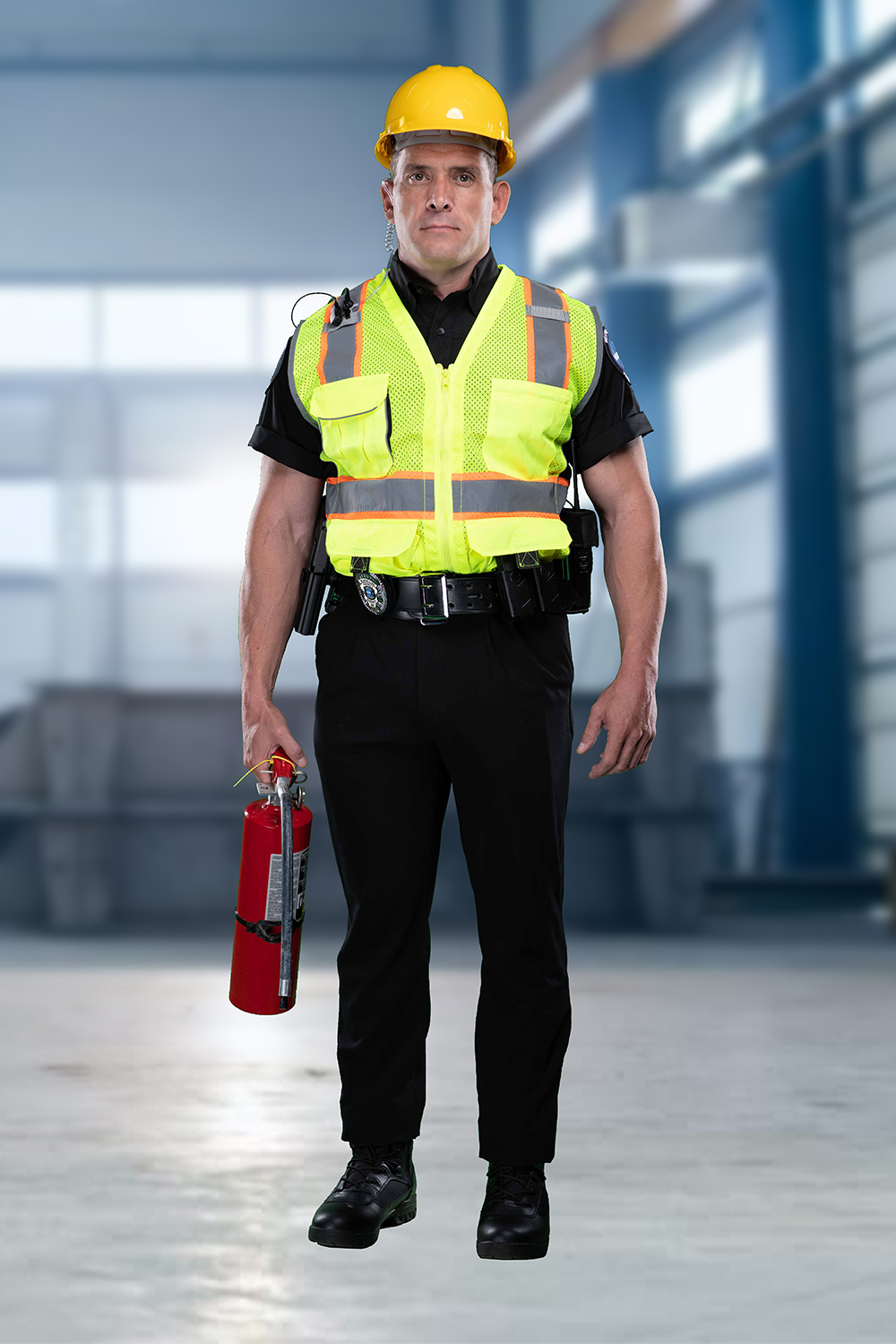 When you search for "fire watch companies near me," search no further. Weapon X Security takes great pride in ensuring all of our customers have peace of mind when they hire our trained and experienced fire watch guards. It starts by reaching out to us to tell us more about your business and needs, and we will put together a comprehensive plan to ensure you and your customers are protected.
Ready To Hire Event Security Guards?